We want to see adults with IDD flourishing in life.
We'll do that by creating a space for adults with IDD where they can feel known, understood and cared for.
Here at Flourish, we believe in
CARE
Flourish seeks to take the deep dive with these families, providing maximum flexibility in care. Everyone is unique, so their care should be too.
COMMUNITY
More than just a group of homes, Flourish is a connected group of people committed to accepting each other and doing life together.
PURPOSE
We are committing ourselves to uncovering the abilities of adults with IDD while providing opportunities for employment and growth.
Our Vision
To provide a place of belonging and purpose for adults with intellectual and developmental disabilities.
Our Mission
We're building a residential community of 30 homes for adults with disabilities by 2024 because everyone deserves a place where they belong and feel cared for.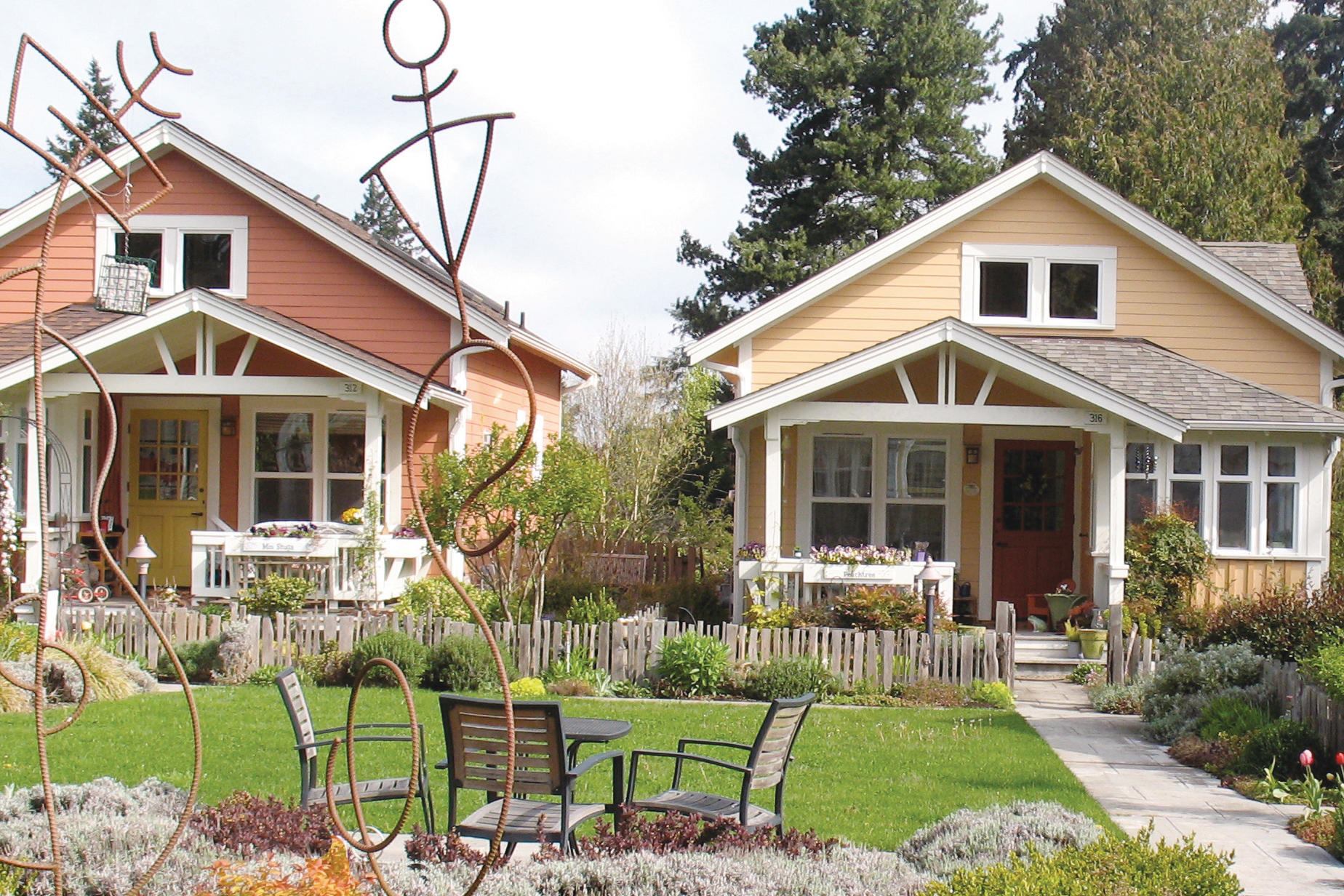 The Community Design
Pocket Neighborhood
Every Flourish home is centered around a common green, facilitating connection with others. This is also a traffic-free community as the driveway is placed on the outside.
Safety
A night security guard and day-time Community Coordinator will be on-site at all times. GPS locator devices are also an option to help monitor.
Diverse Oversight
Neuro-typical residents, missionaries employed on-sight with Adventures, students in training, and more… we are maximizing the caring individuals present.
Home Apartments
Basement or adjoining apartments could be an option for some Flourish homes. These could be used as a compensation option for a person on-call, a family member, or a care provider.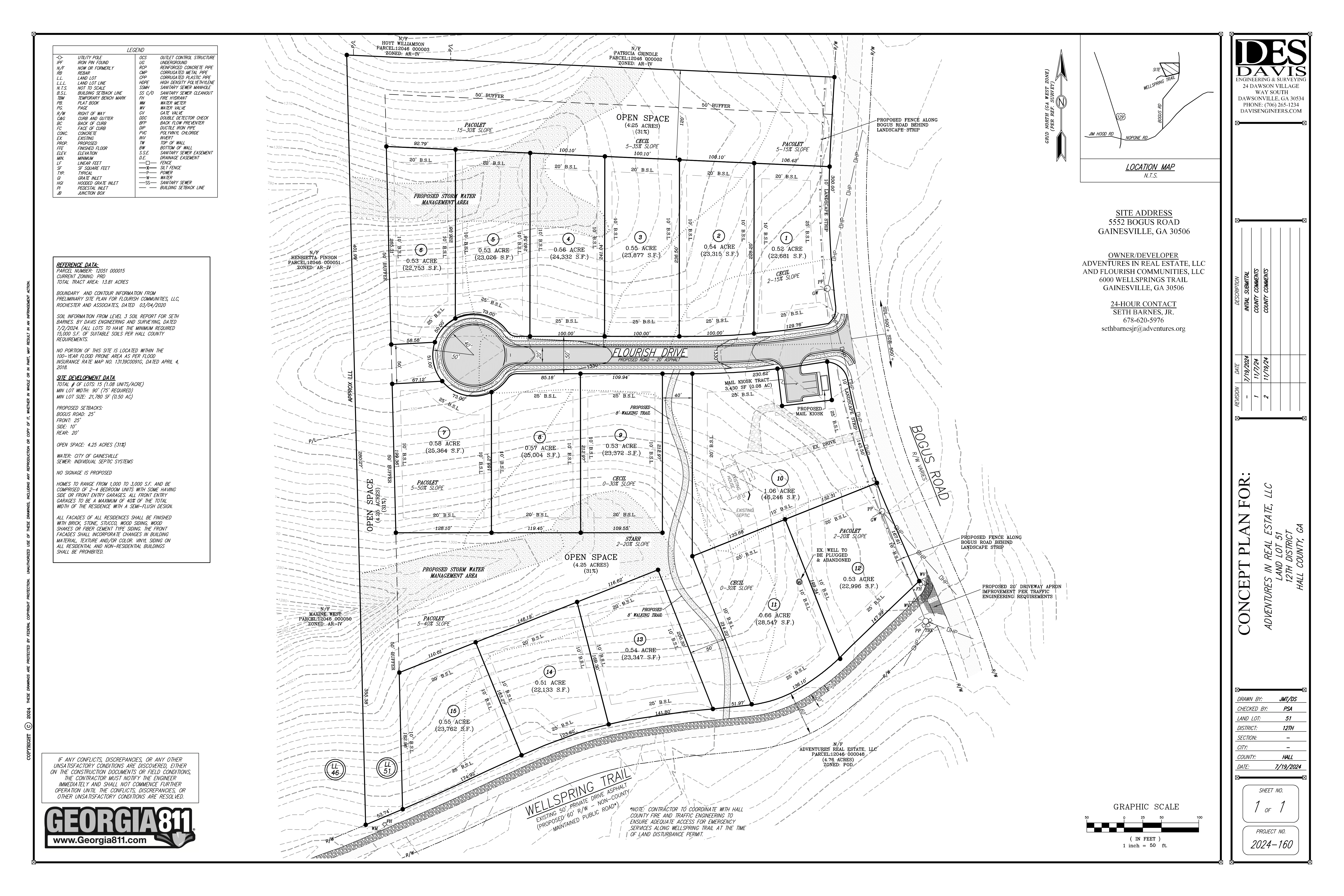 A-la-Carte Services
Social Activities
The Flourish Community Coordinators will organize weekend and evening activities and be available for minor daily support.
Meal Plans
Breakfast, Lunch, and Dinners are available as an option for any of our Flourish Community residents.
Family Coordination
Ongoing coordination between the family, resident, and other partners involved in stewarding the resident's ongoing wellbeing
Day Program Partners
Our goal is for each person to realize they have something to offer the world. Nurturing oversight with opportunities to contribute is available to all!
Our goal is that everyone would have a safe and nurturing environment to grow and belong. We seek continual improvement toward that end.
What about the medicaid waiver?
Flourish Community is designed to help residents deploy Medicaid Waiver funding for support services. While Flourish provides plenty of options for all, it doesn't provide all levels of care. We do have a recommended network of

Participant Directed Community Living Support (CLS) is a great option for residents as it allows participants to access flexible levels of care. One care provider is also able to provide care for up to three individuals at the same time under this model, making it an ideal scenario for roommates.
Our Partners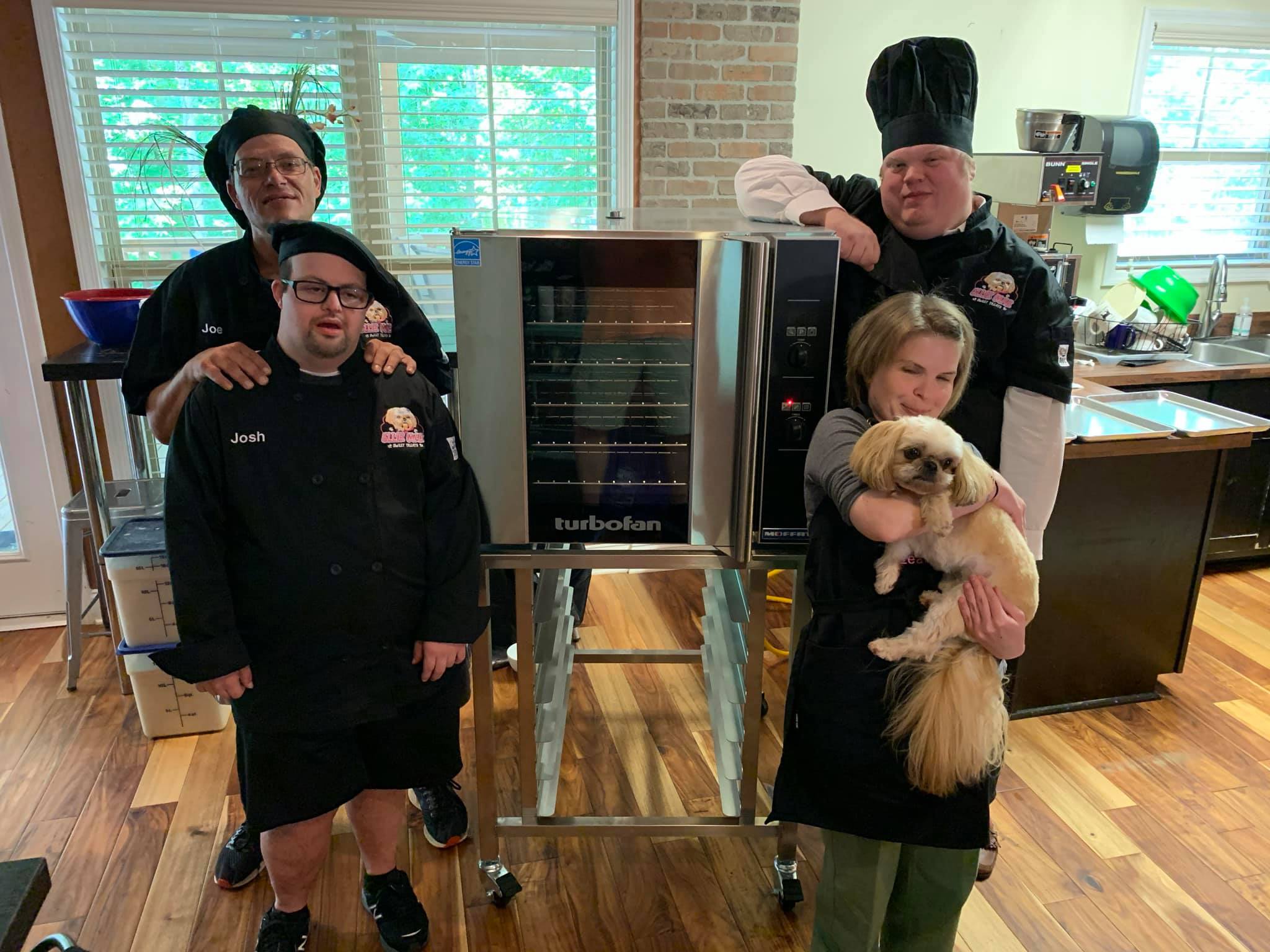 THE PIER CENTER
The PIER Center exists to provide work and social opportunities to adults with IDD in safe and inclusive environments. Adults that attend The PIER Center for Life Enrichment are taught daily living skills like cooking, cleaning, hygiene and appropriate communication in the home and workplace. The adults serve as employees of their very own business called "Ellie Mae Sweet Treats" where they make homemade dog treats that they sell locally and online. You can find out more at their website www.thepiercenter.org
RANDY AND FRIENDS
Randy and Friends is a Christian ministry and day program that equips individuals with disabilities with new skills and friendships so that they will be able to enjoy success and self-advocacy.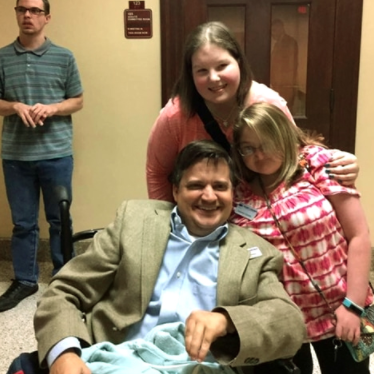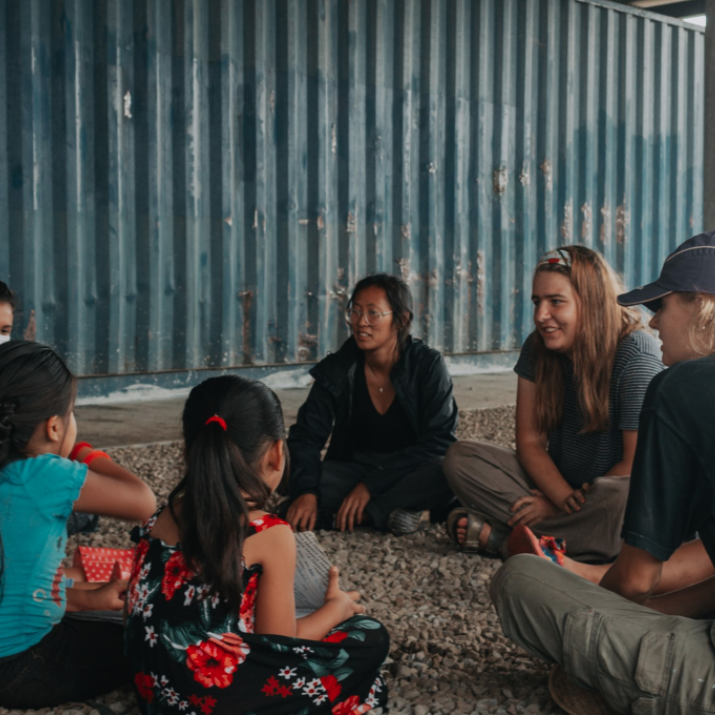 ADVENTURES IN MISSIONS
Adventures in Missions is a missions organization that seeks to connect people to Jesus and his movement. Adventures opened their campus for the first Flourish homes and are invested in Flourish's mission. Students at Adventures' discipleship school will be active contributors to Flourish.
Our Team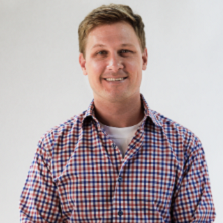 Seth Barnes Jr. - Founder and Executive Director
Having spent the past 12+ years in leadership and innovation at Adventures in Missions, Seth understands the grit and posture needed to launch new ideas. Seth has been working on Flourish as its guiding voice, researching best practices, and driving the project forward since October, 2018.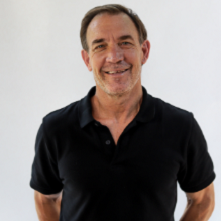 Seth Barnes Sr. - Advisor and Founding Member
The father of a daughter with IDD, Seth Sr. and his wife, Karen, have dreamed of a place where Leah could live a full life for years. Seth founded Adventures in Missions in 1989 and has operated as its Executive Director since.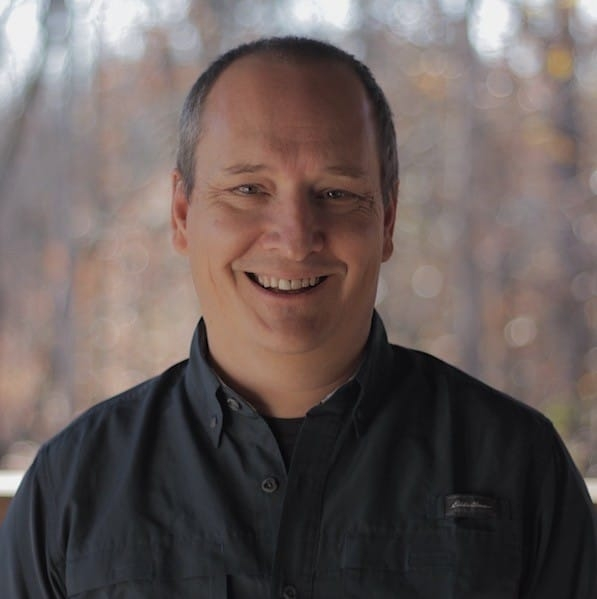 Bob Mudd - Advisor and Founding Member
The father of two adopted children with IDD, Bob and his wife, Julie, have taken the personal steps to care for this demographic in their home. They have six kids in total and a very lively home. Bob has over 25 years of C-level leadership experience in public, private and non-profit enterprises.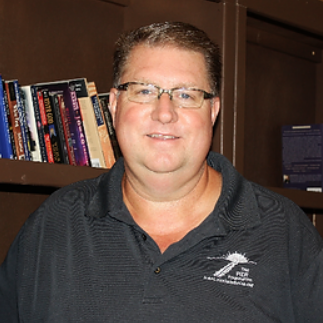 Hutch Matteson - Partner
Hutch and his wife, Cindy, have four grown children of which the oldest is Josh who happened to be born with Down Syndrome. Josh inspired them to launch The PIER Center, a day program for adults with IDD. Hutch has served in local church ministry for over 25 years.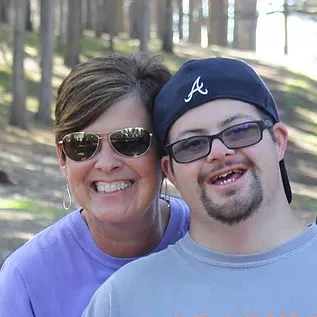 Cindy Matteson - Partner
Cindy is the Executive Director of The PIER Center and spends much of her time with Josh, Leah and their friends. Cindy carries the spirit of Flourish and PIER every day. Hutch and Cindy are planning to buy one of the Flourish homes and live there with their son, Josh.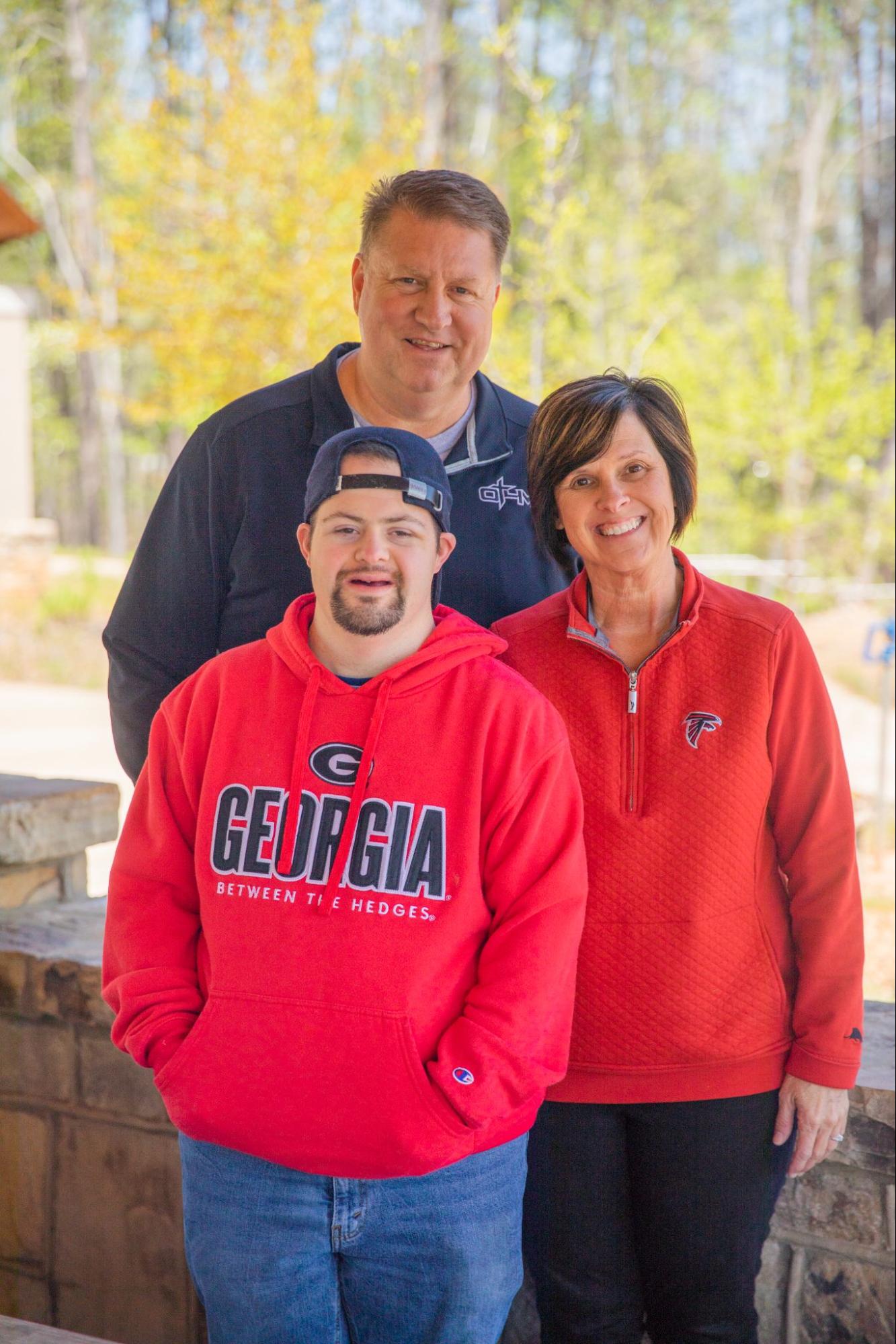 Meet The Mattesons
Hutch and Cindy Matteson were desperate for solutions for their adult son Josh, who has Down syndrome. They had narrowed their national search to nine options. They took a tour of each place and left discouraged every time. Josh didn't feel like he belonged. Instead of engaging in the available activities with others, he stood behind his parents, anxious and ready to leave.

Brookwood Community was different. Rather than standing behind his parents, Josh jumped on a three-wheel bike and rode around with the other residents. Brookwood created a world that appreciates people with special needs!

The Mattesons went back home to Georgia and shared their experience with Seth Barnes Sr. and Bob Mudd of Adventures in Missions, both of whom have children with disabilities, and were extremely interested. The Barnes family had also searched the country for a community that would be a good fit for their daughter Leah, and found nothing.

After 10+ years operating their own non for profit, The PIER Center for Life Enrichment, the Matteson's are looking forward to partnering with The Flourish Community to offer day time options to the residents.
Seth's Backstory
For me and my family, we have seen some of this data play out in our home. My sister, Leah, was born with a chromosomal deletion that's caused a variety of impairments throughout her life, including a physical disability, speech impediment and intellectual disability.

We were raised in a Christian household with a high value on faith and prayer. My parents were missionaries. It wasn't uncommon for us to host prayer and worship gatherings in our home. Every so often we would pray over Leah for healing. Sometimes during a church service, my dad would take Leah down to the altar for prayer. We all felt so badly that we couldn't do anything more.

As an adult I still found myself praying for Leah's healing, but those prayers stopped in 2007. That was the last time I prayed for her healing.

"God, why won't you heal Leah?" I asked him.

"It's not for lack of love that I made Leah the way I did," he responded.

That was all I needed to hear. Looking back, I realize that there were three truths that sunk into my spirit in that moment.

God loves Leah
God sees Leah differently than I see her
God didn't make a mistake when he made Leah

Since then, I've tried to change my perspective on Leah. To see her from God's perspective and appreciate her for who she is, not want her to be different. If God didn't make a mistake, then she doesn't need healing! She is uniquely and specifically designed, with love, just the way she is. And if that's true, then she has something unique to bring to the world.

After wrestling through that for a number of years, my dad and Bob Mudd invited me into the conversation with them about designing a solution for Leah and those like her.

I talk with families all the time that suffer similar stories. Here are some of the things I hear from them:

"I feel guilty saying this, but it feels like my wife and I have missed out on much of what our lives could have been because we had to stay home and care for our son." - Father in his 60's

"My parents both died recently. Now I am the only one left to care for my sister. She's in her early 40's and has plenty of life ahead of her, but she just stays at home most days without anything to do. My husband and I both work full-time to pay the bills as it is. I don't know what to do!" - Sister in her 40's

"My son is about to graduate from high school and I'm terrified! I want him to have friends and social activities, but most of that came from his school. Now that that's about to go away, I don't know what we'll do!" - Mother of a 19 year-old son with Down's Syndrome

"My daughter has tried out five different jobs and nothing seems to stick. Now she stays home most days without much opportunity to interact with others. She enjoys being with other people like her, but there isn't the structure for that on a regular basis. I feel like giving up!" - Mother of a 28 year-old with severe autism

There are very few residential communities designed to provide the physical, social/communal and vocational needs of adults with disabilities. Most families stay in the school system as long as possible (a three year extension in Georgia) and then bring their child back home. Not knowing how to handle them, countless numbers of these kids are plopped in front of a television throughout the day.

Most parents are at a loss and most of their children feel alone each day.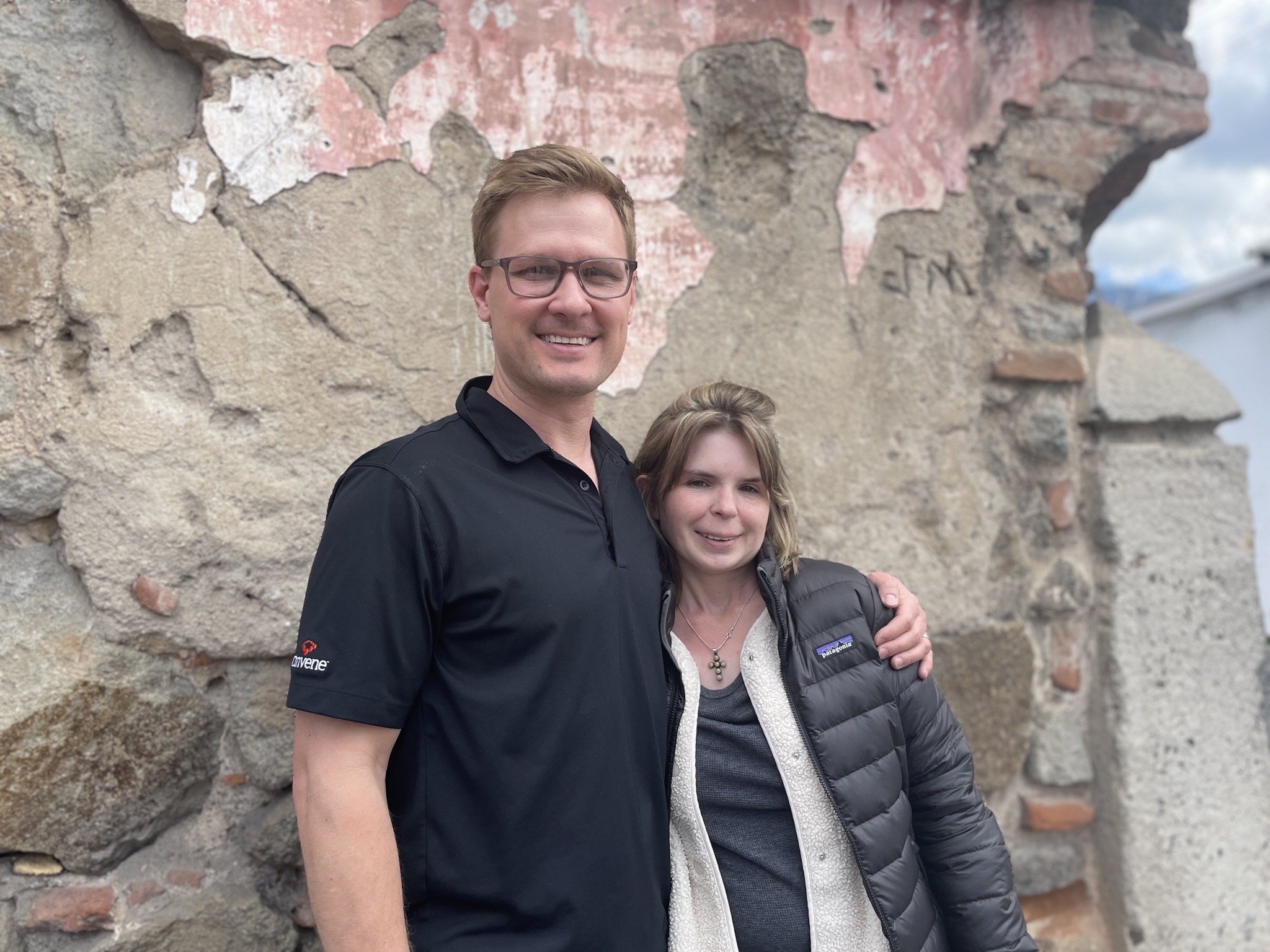 Flourish Community Background
In our first year of due diligence with Flourish, we collaborated closely with a few families, including my family, the Mudd's and the Matteson's. The Matteson's were particularly active, having started a day program for adults with disabilities. They had also done their own research, which they shared.

Desperate for solutions for their adult child with IDD, Hutch and Cindy Matteson narrowed their national search to nine options for their son, Josh. They took a tour of each place, and everywhere they went led to discouragement. Josh didn't feel like he belonged. Rather than engaging in the available activities with the other adults with IDD, he stood behind his parents, anxious and ready to leave.

Brookwood Community was the exception. Rather than standing behind his parents, Josh jumped on a three-wheel bike and rode around with the other residents. They created a world that appreciates people with IDD.